Pneumatic Tyre
Inventor

John Dunlop

Born
5 February 1840
Dreghorn
Died
23 October 1921 | Age 81
Dublin
Transport
:
1800s
John Boyd Dunlop 1888
Dunlop (1840 to 1921) was born in
Ayrshire
,
Scotland
and qualified as a veterinary surgeon before moving to Belfast in 1867. His practice was at 50 Gloucester Street, Belfast,
Ireland
.
His great invention, of the inner tube for cycle tyres, came about more or less by chance. In 1888 his small son was prescribed cycling as cure for a heavy cold; Dunlop hit on the idea of making the boy's tricycle more comfortable by fitting it with inflated tubes, made of canvas and bonded together with liquid rubber.
Patent
He patented this idea on 7 December
1888
, using the word 'pneumatic' for the first time [See below] , in the same year. A local firm, W. Edlin and Co, then agreed to manufacture frames to fit the new tyre; and when, in 1889, a well-known local cyclist, Willie Hume, won a race at Cherryvale using it, the novelty started to catch on.
Onlooker
The paper manufacturer, Harvey du Cros, who was in the crowd at the time, bought Dunlop's patents in 1896 for £3000. Dunlop had in the meantime moved to Dublin, where he manufactured bicycle frames in collaboration with a local firm, Bowden and Gillies. He died on 23th October 1921.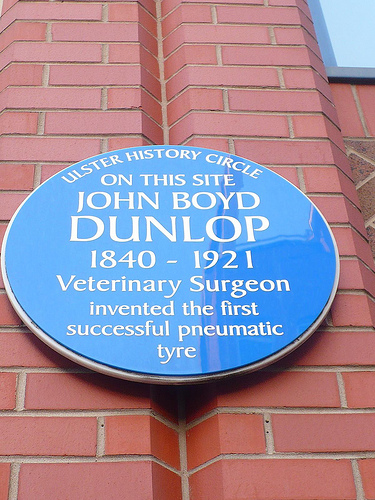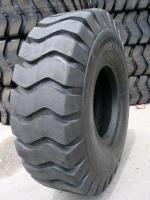 Or even earlier
This was not the first time someone had tried making inflatable tyres. Another Scot, Robert William Thomson had patented the idea in 1846 (Dunlop was unaware of this patent).