Paralympic Games
Creator

Sir Ludwig Guttmann

Born
3 July 1899
Tost, Prussia
Died
18 March 1980 | Age 80
Aylesbury
Sir Ludwig Guttmann 1948
Professor Sir Ludwig "Poppa" Guttmann, (1899 - 1980) held the first Paralympic event in 1948. He was a German-born British neurologist.
From Stoke Mandeville
The first Paralympic sports competition were held in
Buckinghamshire
,
England in 1948
and became known as the
Stoke Mandeville Games
. Guttman wanted to give World War II veterans with spinal cord injuries or missing limbs from war injuries a sense of purpose. In 1952 competitors from the Netherlands took part in the competition, giving an international notion to the movement.
To Rome
The first Olympic-style games for athletes with a disability were held in Rome in 1960; officially called the
9th Annual International Stoke Mandeville Games
, these are considered to be the first Paralympic Games. The first Winter Paralympics were held in Örnsköldsvik, Sweden in 1976.
Paralympic Games
Since 1988, the Summer Paralympics have been held in conjunction with the Olympic Games in the same host city. This practice was adopted in 1992 for the
Winter Paralympics
, and became an official policy of the International Olympic Committee and the
IPC
following a June 19, 2001 agreement.
The Games take place three weeks after the closing of the Olympics, in the same host city and using the same facilities. Cities bidding to host the Olympic Games must include the Paralympic Games in their bid, and typically both Games are now run by a single organizing committee.
Strength to Strength
Notice
: Undefined index: width in
/home/madeupin/public_html/muib/actions/image/image.php
on line
169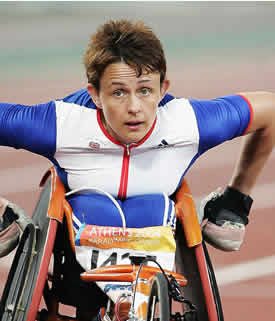 Paralympic games has grown from around 400 athletes in Rome to over 3,900 athletes from 164 countries in London in 2012.