Linoleum
Frederick Walton 1855
Frederick Walton

Born
13 March 1834

Halifax, Yorkshire

Died
16 May 1928 | Age 94
Linoleum
, also called Lino, is a versatile hard wearing floor covering. Despite many new types of flooring on the market, lino is still popular today.
Inspiration
Walton was born in Halifax
Yorkshire
. In 1855, Walton noticed a rubbery, flexible skin of solidified linseed oil had formed on a can of oil-based paint. He was impressed at how strong this skin was and wondered if might be useful.
Linoleum is Born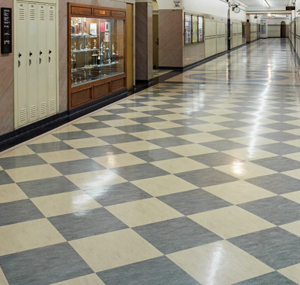 Walton
accelerated the oxidation process by heating it with lead acetate and zinc sulphate. When he mastered his
recipe
he took out a patent eventually calling it
Linoleum
,
derived from the Latin words "linum" ("flax") and "oleum" ("oil").
Production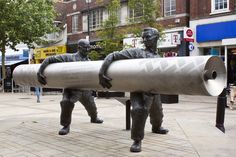 In
1864
, he formed the
Linoleum Manufacturing Company
and by 1869 the factory in Staines was exporting to Europe and the United States. Frederick Walton jnr went on to develop
Lincrusta
the first washable and durable wall covering.