Obstetrical Forceps

Peter Chamberlen 1600
The Chamberlens had migrated to England in 1569 to escape the religious violence in France. From his roots as a barber-surgeon working in London, he became the Royal obstetrician-surgeon during the reign of King Charles I. With his brother they pioneered man-midwifery or the accoucheur. Midwifery was very much a female domain and it was frowned upon for a man to be present at the birth.
Family Secret
The family kept their
new invention
of the
forceps
a close secret for over 150 years to protect their lucrative trade. The forceps were only taken out of it's carved box during a birth.
Eldest son of Peter the younger

Peter Chamberlen the third

Born
1601

Died
1683 | Age 82

The evidence of the forceps existence is only found later from around 1634, but is known the brothers carried out the procedure before then. The secret was passed down through the family.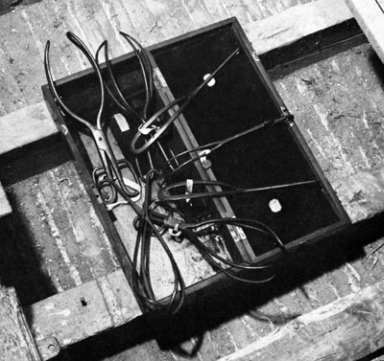 Tags:
Forceps
Birth
Midwife