Monty Python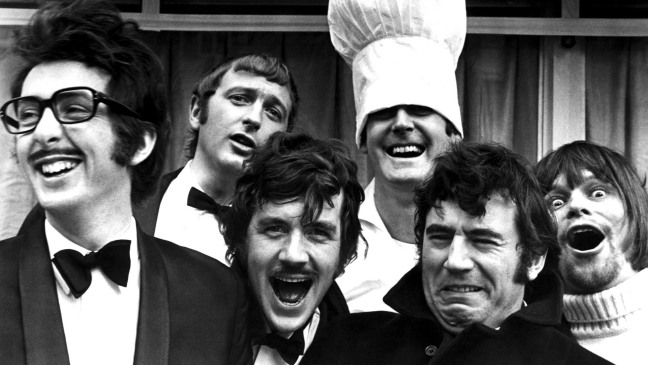 The Pythons 1969
Contents
Monty Python was created in 1969 by Eric Idle,John Cleese, John Terry, Michael Palin, Graham Chapman and Terry Gillam.
Monty Python's Flying Circus, it's full title, was a ground breaking surreal comedy
Television
sketch show of 45 episodes broadcast by the BBC between 1969 and 1974.
The show had a catchy theme music by the Band of the Grenadier Guards' of John Philip Sousa's "The Liberty Bell".
So British
The show, which was commissioned by none other than David Attenborough, seemed so intrinsically British that no-one could imagine that it would be an international winner, but slowly it did just that and 54 years later it is still as popular all around the world.
Nearly Lost
In 1971, Terry Jones was informed by the BBC that, due it's cost-cutting procedure at the time, the network was about to erase all of the original Monty Python tapes. Thankfully Jones and the Pythons found a way to preserve the recordings.
Tags:
Comedy
Television