Life Boat
Inventor

Lionel Lukin

Born
18 May 1742
Great Dunmow, Essex
Died
16 February 1834 | Age 91
Hythe, Kent
Lionel Lukin 1785
Contents
Lukin was a coach-builder in Long Acre, London and his experiments on a Norwegian yawl led him to create his
'unimmergible'
boat. Lukin incorporated pockets of air in watertight bulkheads using cork and other lightweight materials in the structure, including a false iron keel adding weight to help keep the boat upright.
First Lifeboat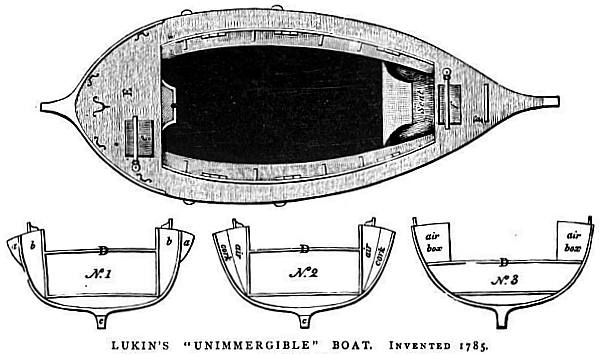 In 1786 Dr John Sharpe, Archdeacon of Northumberland, asked Lukin to convert a 'coble' to include in it, the principles of his patent. The new boat was duly dispatched to Sharpe, in Bamburgh, and served for a number of years as the
first known purpose built Lifeboat
.
Gravestone
Lukin died in 1834 in Hythe, Kent. The following inscription was engraved on the reverse side of his tombstone:
"This LIONEL LUKIN
Was the first who built a Life-boat, and was the original Inventor
of that principle of safety, by which many lives and much property
have been preserved from Shipwreck; and he obtained for it the
King's patent in the year 1785."
Such was the success of lifeboats that On 28 February 1823 the RNLI was formed.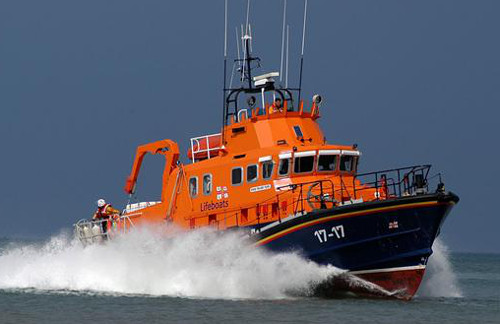 Links
RNLI
In Memory