Golf
Golf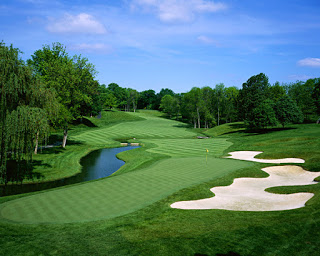 Golf was first played officially throughout
Scotland
from 1502, when the ban was lifted.
Edinburgh Scotland 1502
Most of the early references to golf in Scottish official records are either to ban it or to condemn those playing it. The first documented mention is in Edinburgh on 6th March 1457, when King James II banned 'ye golf', in an attempt to encourage archery practice, which was being neglected.
Golf in its early days in
Scotland
may well have had two distinct forms. One was a 'short' game similar to 'kolf' played in the Netherlands. From this developed 'links golf', played with a variety of clubs to holes, marked by flags, the fore runner of the game today.