CT Scan
Godfrey Hounsfield 1975
Godfrey Hounsfield

Born
28 August 1919
Died
12 August 2004 | Age 84
The first CT Scan was performed at Atkinson Morley Hospital in Wimbledon, London, in
1975
.
Godfrey Hounsfield was born in Sutton-on-Trent,
Nottinghamshire
,
England
. He perfected the
C
omputed
A
xial
T
omography scanner, CAT scan for short.
He worked for
EMI
and became interested in computers. In 1958, he helped design the first commercially available all-transistor computer made in Great Britain, the
EMIDEC 1100.
With the success of the
Beatles
EMI had money to invest and asked Hounsfield, who had now transferred to EMI Central Research Laboratories, to come up with a new area of research.
1
He came up with the idea that one could determine what was inside a box by taking X-ray readings at all angles around the object. Godfrey thought he could use a computer to take images from X-rays at various angles and create a 3d image of the object.
Prototype
Hounsfield started with a prototype head scanner. He experimented on a preserved brain and the results were encouraging. He then used it on a cow brain from a butcher shop, eventually Godfrey scanned his own brain. The medical world, and EMI, were now excited at the potential of this new technology.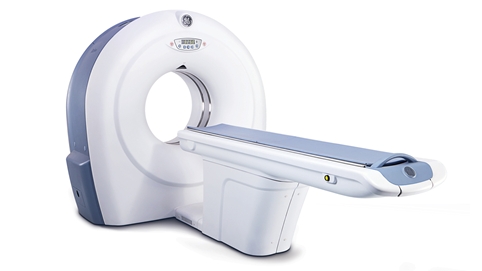 On 1 October 1971, CT scanning was used on a patient with a cerebral cyst.
In 1975, Hounsfield built a whole-body scanner.
Awards
1979. Hounsfield and Cormack received the Nobel Prize in Physiology or Medicine.
1976. He was appointed Commander of the British Empire, CBE.
1981. Knighted becoming Sir Godfrey Hounsfield.