Plastic Surgery
Pioneer

Harold Gillies

Born
17 July 1882
Dunedin, NZ
Died
10 September 1960 | Age 78
London
Harold Gillies - 1917
Gillies developed the techniques of modern plastic surgery. A New Zealander who studied medicine in Cambridge, England later he joined the Royal Army Medical Corps and worked as a medical minder during the Great War where he experienced pioneering skin grafts on wounded soldiers.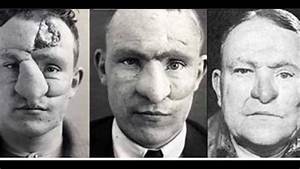 He returned from the battle fields to establish a facial injury ward at the Cambridge Military Hospital and later in Sidcup in 1917. There he and his colleagues performed around 11,000 operations on more than 5,000 soldiers.
Knighthood
Gillies was knighted in the Birthday Honours list of June 1930.
Pioneering sex reassignment surgery
In 1946, he carried out one of the earliest sex reassignment surgeries, from female to male on Michael Dillon. In 1951 he pioneered a
flap technique
, one of the first modern sex reassignment from male to female on Roberta Cowell, it became the standard procedure for 40 years.