Marshall Amplification
Jim Marshall 1962
Jim Marshall

Born
29 July 1923
Died
5 April 2012 | Age 88
James Charles Marshall, OBE (1923 – 2012) was born in Acton, West
London
,
England
. By the age of 14, he had given up on formal education. Instead, Marshall became an established drummer and teacher of drumming. In 1960, Marshall opened a music store in Hanwell, west London, selling drums and then branching out into guitars.
Among his many guitar playing customers were
Ritchie Blackmore, Big Jim Sullivan and Pete Townshend.
But they were all frustrated at the poor quality of guitar amplification available at the time, mainly
Fender
from USA. They wanted something "bigger and louder", and Jim Marshall saw an opportunity.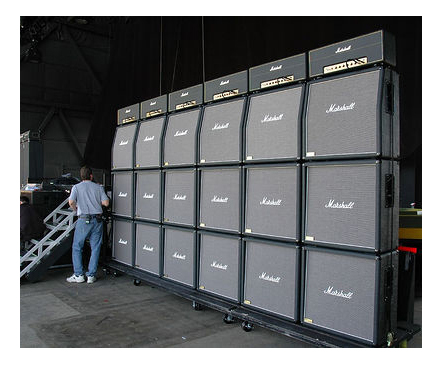 Marshall Amplification is Born
He took on 18-year-old electronics apprentice, Dudley Craven, resulting in the foundation of
Marshall Amplification.
After many prototypes the classic
JTM 45
amp was released. Soon musicians including
Jimi Hendrix, Eric Clapton and Jimmy Page
were using his equipment. These amps were powered by
Vacuum tubes
and produced a tone that some musicians still favour today. So the Marshall production facility, sited in Bletchley, England, still uses "valves".
Recognition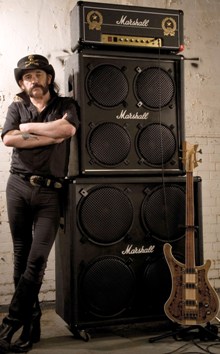 In 1985, Marshall was invited to add his hand prints to the
Rock Hall of Fame
in Hollywood alongside the instrument pioneers Leo Fender, Robert Moog, Les Paul and Bill Ludwig. He was appointed an OBE for his services to music and charity in 2003.