Worcestershire Sauce
Lea & Perrins 1837
Worcestershire Sauce

Lea & Perrins

When
1837
Worcestershire
chemists, were asked by
Lord Marcus Sandys
, the former governor to
Bengal
, to create a fish sauce from a recipe that he had grown to like in India.
As they were chemists and not chefs the resulting concoction was not very appetizing. Disappointed with their efforts, they banished their brew to the cellar. There, the sauce lay forgotten until the pair stumbled upon it two years later.
Before they discarded their concoction for good, they took one last taste. Much to their surprise, it had matured like a fine wine - with a savoury aromatic scent and a wonderfully unique taste. Lea & Perrins Original
'Worcestershire Sauce
' was
'invented
' and in 1837 began to be produced commercially.
How Original
But this was not the first mention of
"Worcester sauce"
. A local delicacy from the river Severn was the Lamprey fish and local traders had been making sauces to compliment the dish for some time. Because of the
Raj
Indian flavours were starting to appeal to customers and nearby rival chemists like
Twinberrow and Evans
had good sales in sauces.
It is most likely that
Lea & Perrins
needed to make their sauce seem unique and possibly invented the events to make their sauce stand out from the competition.
Commercial Production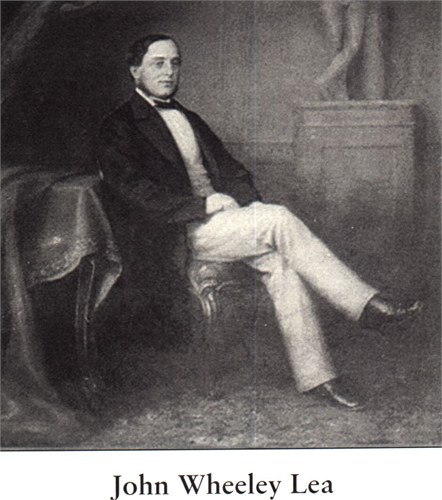 Lea and Perrins
decided to advertise. The product became so popular that they took the premises next door to have the room to manufacture the large quantities required.
One of their promotional activities was to arrange that all restaurants on
ocean liners
sailing to and from
England
carried Worcestershire Sauce
They even paid the waiters to serve it. Customers could purchase a bottle of this tasty delight to take home with them!
In
1839
Worcestershire Sauce was introduced into the
USA
. It was such a success that the importer, John Duncan of New York, opened a processing plant, imported the ingredients from England and manufactured exactly according to the English formula.
Round Bottle
Lea & Perrins Worcestershire Sauce
soon became popular all over the world and as the business grew so did the premises. By
1865
Lea & Perrins gave up the pharmacy side of the business to concentrate on the manufacture of Worcestershire Sauce. Because Lea and Perrins were originally chemists, Worcestershire sauce was bottled in round bottles rather than square ones as other sauces at the time were, these round bottles had originally been chemist's medicine bottles!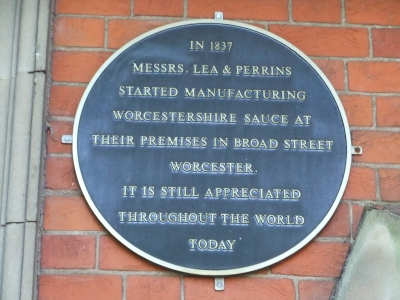 History
Lea took over a pharmacy in Broad Street, Worcester and employed Perrins as his apprentice. They decided to go into partnership in 1823. By the mid-1800s, with other partners, they owned four pharmacies including one at Kidderminster and another at Cheltenham.
Spin Offs
The
Bloody Mary
, one of the world's most popular cocktails was created in 1921, when
Fernand Petiot
, the barman at the fashionable 'Harry's New York Bar' in Paris added
Lea & Perrins Worcestershire Sauce
to that glorious combination of vodka and tomato juice.
When
Caesar Cardini
created his
"Caesar Salad"
Worcestershire Sauce gave it that kick with a hint of anchovy.
Lea & Perrins