Banoffi Pie
Food
Nigel MacKenzie and Ian Dowding 1972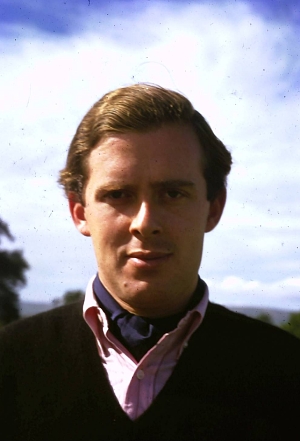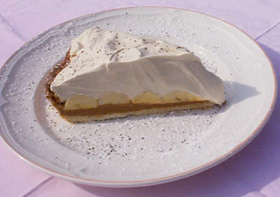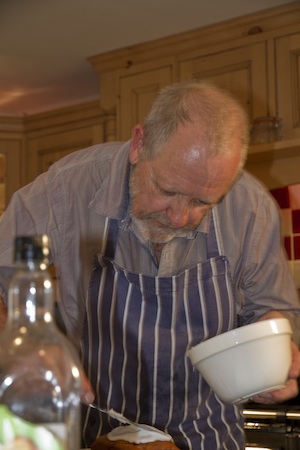 Banoffi pie is an English dessert pie made from bananas, cream and toffee from boiled condensed milk.
It was invented at the
Hungry Monk Restaurant
Sussex
in 1972, originally called Banoffee Pie.
Very Popular
The pie was so popular it soon went global. Some supermarkets began selling it as an American pie much to the dismay of
Dowding
and Mackenzie. This lead Nigel Mackenzie to offer a £10,000 prize to anyone who could disprove it was English with a pre-1972 recipe. When no one claimed the prize, Mackenzie proudly erected a plaque at the restaurant's entrance proclaiming it,
"The Birthplace of one of the World's Favourite Puddings."
This is the original Banoffi Pie recipe as it first appeared in the book
'The Deeper Secrets of the Hungry Monk'
in 1974.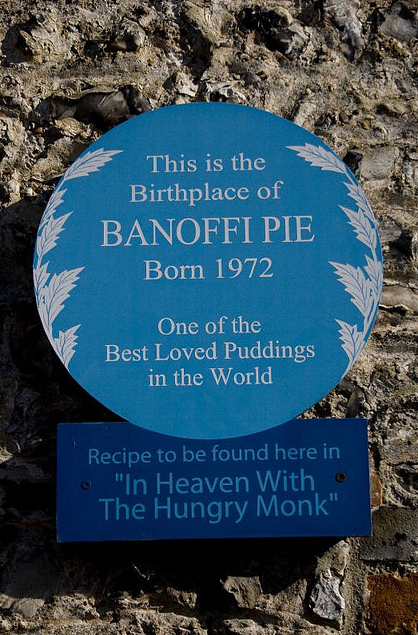 Banoffi Pie Recipe
12 ounces uncooked shortcrust pastry
1.5 tins condensed milk (13.5 ounces each)
1.5 pounds firm bananas
375ml of double cream
Half a teaspoon powdered instant coffee
1 dessertspoon caster sugar
A little freshly ground coffee
Preparation
Preheat the oven to gas mark 5 (400F, ). Lightly grease a 10in x 1.5in flan tin.
Line this with the pastry or biscuit crumb.
Prick the base all over with a fork and bake blind until crisp. Allow to cool.
The secret of this delicious pudding lies in the condensed milk.
Immerse the cans unopened in a deep pan of boiling water.
Cover and boil for 3 hours making sure that the pan does not boil dry.
Remove the tin from the water and allow to cool completely before opening.
Inside you will find the soft toffee filling.
Method
Whip the cream with the instant coffee and sugar until thick and smooth.
Now spread the toffee over the base of the flan.
Peel and halve the bananas lengthways and lay them on the toffee.
Finally spoon or pipe on the cream and lightly sprinkle over the freshly ground coffee.