Bungee Jumping
Pioneer

David Kirke

Born
1945

| Age 78
Bungee Jumping 1979
The world's first Bungee jump was made on
1st April 1979
(April Fool's day) from the 250ft
Clifton Suspension Bridge in
Bristol,
Gloucestershire
,
England
.
David Kirke 1979
David Kirke (born in 1945) was the first to
jump
of the bridge in top hat and tails and a bottle of champagne in hand followed by Simon Keeling. They used an elastic rope, known as a 'Bungee cord' (bungy or bungie) , to emulate and improve on a kind of urban vine jumping.
"[We used] elastic ropes used to catch jet fighters landing on aircraft carriers, so I thought it would be OK." David Kirke.
Dangerous Sports
David Kirke, Chris Baker of
Bristol
, Simon Keeling, Tim Hunt
(brother of F1 champion racing driver James) and
Alan Weston
were members of the
Oxford University Dangerous Sports Club
who were dedicated to formal dress, abundant champagne, and imaginative stunts.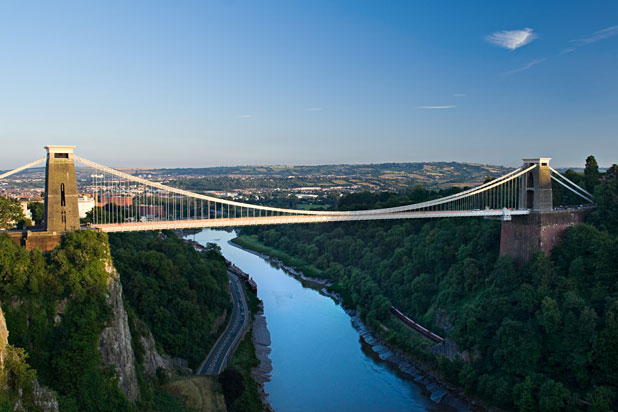 The jumpers, led by David Kirke, were arrested shortly after, but continued with jumps in the US from the Golden Gate and Royal Gorge bridges.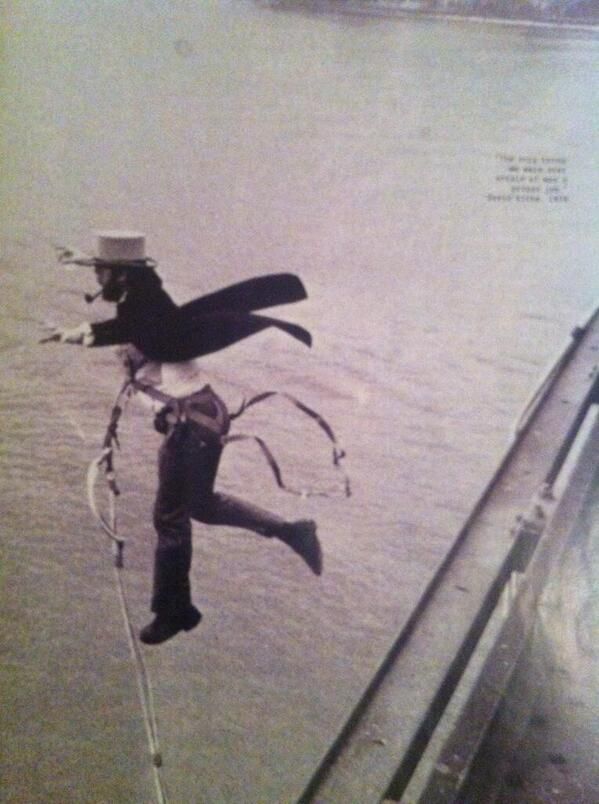 Tribal Beginnings
David Attenborough and a BBC film crew brought back footage of the "land divers" of Pentecost Island in Vanuatu, young men who jumped from tall wooden platforms with vines tied to their ankles as a test of their courage and passage into manhood.
Links
David Kirke 1979 jump
Tags:
Bristol
Sport
Bungy
Bungee