Vitamins
William Fletcher 1905
William Fletcher

Discovered
Vitamins
Born
11 October 1872
Died
18 September 1938 | Age 65
William Fletcher
was born in 1872 in
Leicestershire
,
England
.
He was the first scientist to determine, that if special factors (vitamins) were removed from food, disease occurred.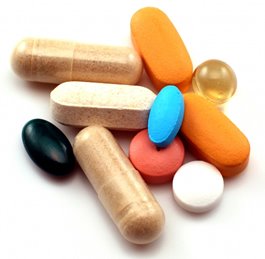 Fletcher entered Caius College,
Cambridge
, in 1890, obtained a scholarship to St. Mary's Hospital, Paddington, from which he qualified in 1896. He held a resident appointment at the Metropolitan Hospital, and then spent several years in general practice in
Coventry
before entering the
Malayan Medical Service
in 1903.
The Missing Nutrients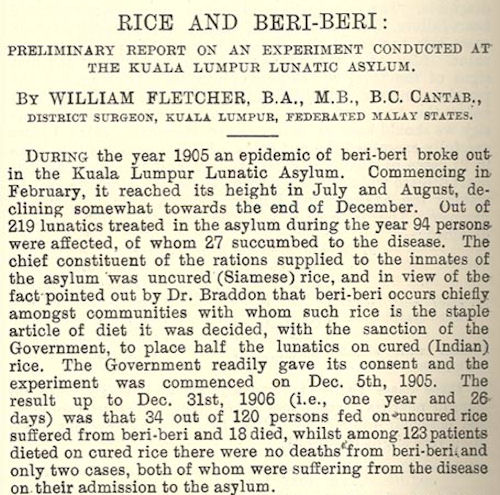 Doctor Fletcher was researching the causes of the disease
Beriberi
when he discovered that eating unpolished rice prevented Beriberi and eating polished rice did not. William Fletcher believed that there were special nutrients contained in the husk of the rice.
Naming
However, it wasn't until 1912 that Polish scientist Cashmir Funk named those special nutrients "vitamines" after "vita" meaning life and "amine" from the vitamin thiamine. Later on the word was shortened to "vitamin."
Even Earlier in 1753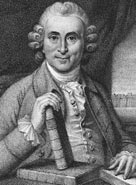 James Lind
(1716 in Edinburgh – 1794 in Gosport) was the pioneer of naval hygiene in the Royal Navy. The number of sailors that died from mal-nutrition was a serious problem. While at sea in May 1747 he conducted what is regarded as the first ever clinical trial, he proved that citrus fruits could cure
scurvy
but he could not conclude why, but on an unofficial level sailors knew consuming fruits kept them healthy. Lind published his work in 1753 in his
Treatise on the Scurvy
.
This is why USA-nians call us
Limeys
(Limes) and maybe why Australians call us
Pomes
(Pomegranates). But Lind had made the link between vitamins and health almost 200 years before Fletcher.
Links
Royal College of Physicians