Cheddar cheese
Food
Cheddar cheese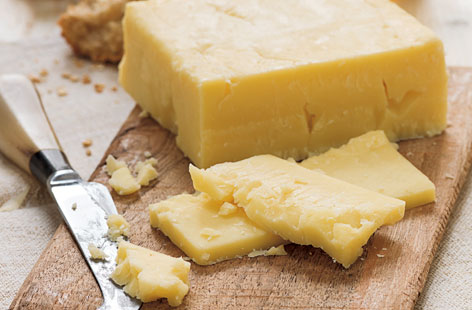 Cheddar cheese
is the
world's
most popular variety of cheese.
Originating in the village of
Cheddar
in
Somerset
,
England
. The cheese was traditionally made in
Cheddar Gorge
on the edge of the village. It has a number of caves, which provide the ideal humidity and temperature for maturing the cheese.
Cheddar Gorge ~1170
Cheddar Cheese has been produced in the gorge since at least the
12th century
. It does not have
Protected Designation of Origin
but only Cheddar produced from local milk within four counties of south west England may use the name
"West Country Farmhouse Cheddar".